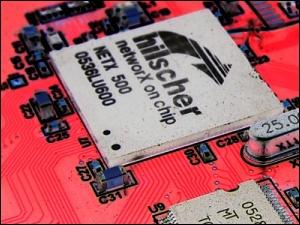 Fieldbus Systems
Fieldbus networks are often required on industrial systems where distributed control or monitoring is needed. There are many different fieldbus protocols in use, each with varying complexity.
We have designed systems using MODBUS, Ethernet and Profibus, and have experience with other fieldbus systems.
A simple MODBUS implementation can be achieved with cost effective hardware.
For more complex systems we have used Hilscher netX controllers, which are highly integrated network controllers. See www.hilscher.com/netx.html for more information.