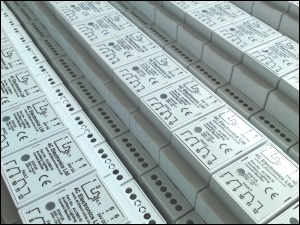 Low-Medium Volume Manufacture
We manufacture equipment for our customers in low-medium volume, as well as one-off bespoke units.
Our in-house capability for producing test jigs etc. means that we can ensure that the product is fully tested.
Larger production runs are handled by out sourcing to specialist builders and carrying out final programming, test and calibration in-house.